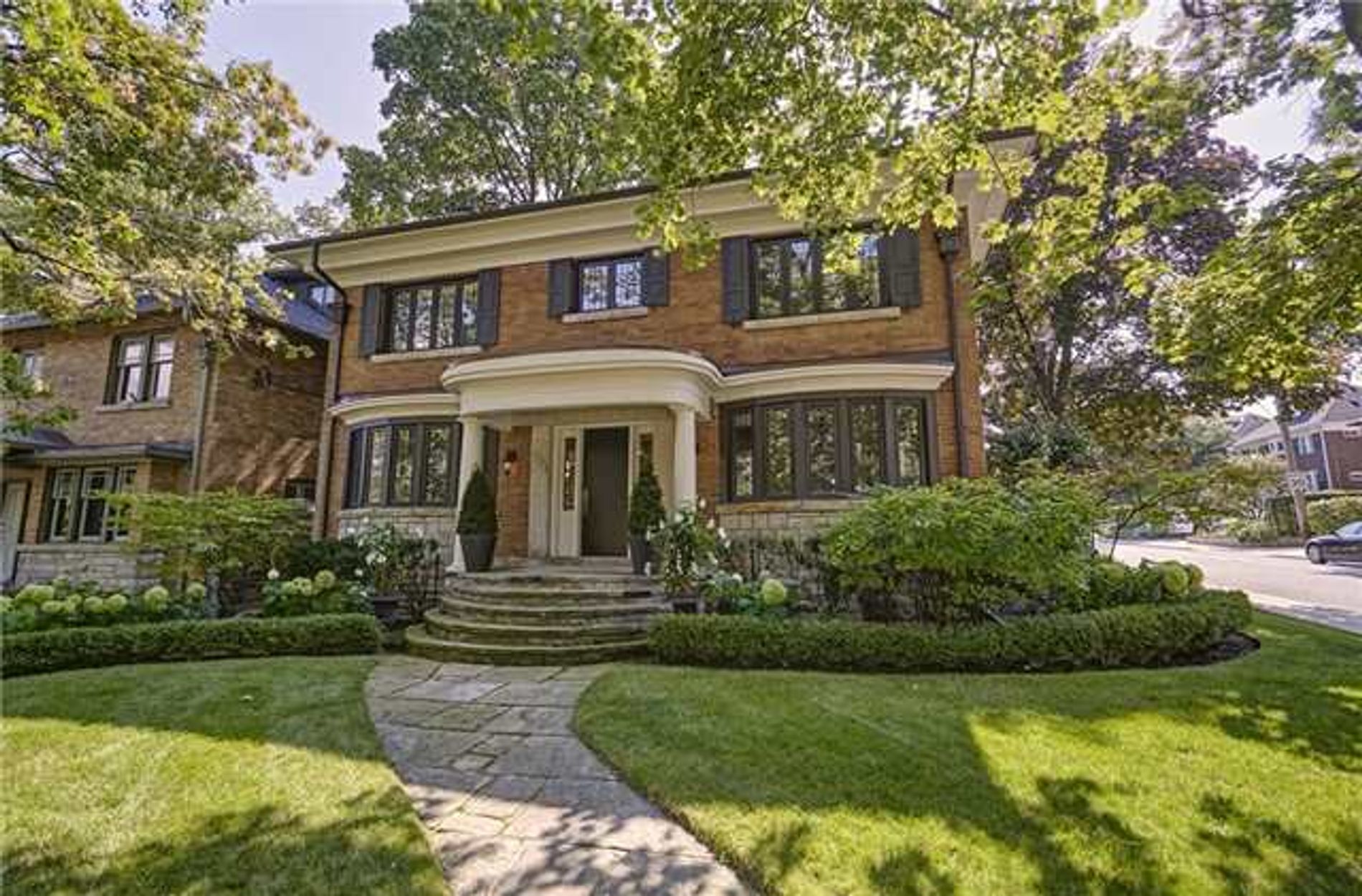 Moore Park is surrounded on all sides by natural barriers. To the north is the Mount Pleasant Cemetery, to the south is the Park Drive Ravine and railway tracks, to the east is the Moore Park Ravine and to the west is the Vale of Avoca Ravine. With so much nature at its doorstep, it is not surprising that Moore Park is one of Toronto's most sought-after neighbourhoods. Its proximity to downtown is also a big draw.
Moore Park lots vary in size but are generally quite large (50 foot frontages are the norm on the more exclusive streets). There is a mix of old and new homes in Moore Park and several exceptional duplexes. Streets are lined with a mature tree canopy and many of the houses back onto one of the ravines that skirt this neighbourhood. Moore Park residents do most of their shopping at either Yonge and St. Clair or the Mount Pleasant and Davisville shopping districts. Both these areas are well known for their gourmet food shops and fine dining.
There is also a small collection of stores on Summerhill Avenue that's easily accessible from the southern part of the neighbourhood.
Send me listing updates for Moore Park
Featured Listings In Moore Park