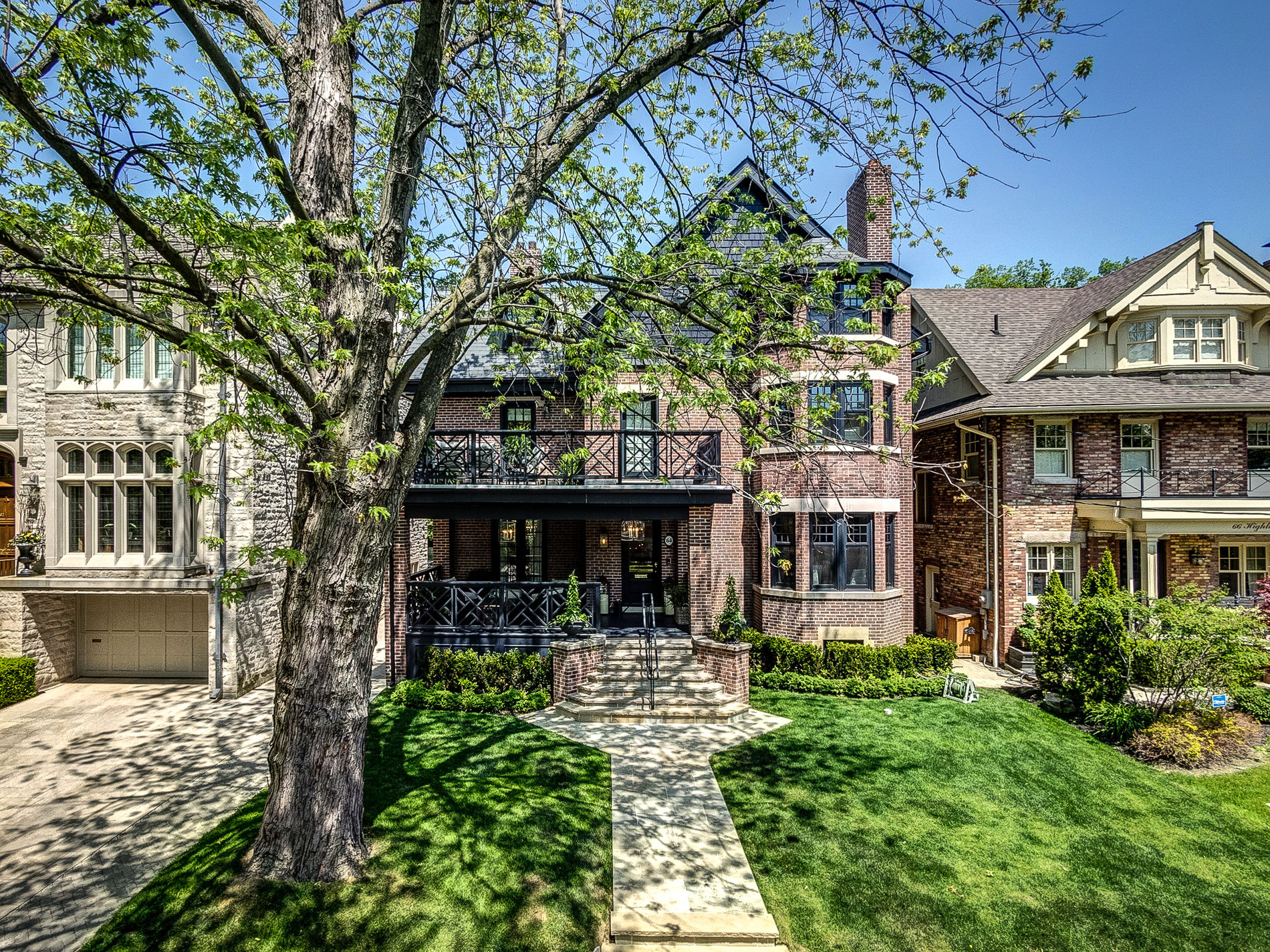 For more than 100 years Rosedale has held the distinction of being Toronto's most fashionable address, which makes it no surprise that many of Toronto's wealthiest and most prominent citizens reside in the neighbourhood.
Rosedale is unique in that it is surrounded by beautiful ravines and parkland that make you feel as if you are far away from the city, when in reality Rosedale is just a few minutes from Toronto's major business, entertainment, and shopping districts. In 2002 Rosedale was designated a Heritage Conservation district to preserve the Victorian, Georgian, Tudor, and Edwardian style mansions that were built between 1860 and 1930. South Rosedale contains a number of low-rise condominium, co-operative, and co-ownership apartment buildings. Rosedale residents living west of Mount Pleasant Road are within walking distance of the upscale shops and restaurants, located on Yonge Street. North Rosedale residents, east of Mount Pleasant Road, can obtain all of their household needs within a small commercial block on Summerhill Avenue.
Rosedale Park has eight tennis courts, a sports field, an artificial ice rink, and a wading pool. Ramsden Park, off Yonge Street, features four tennis courts, an artificial ice rink, and a wading pool. Mooredale House, at 146 Crescent Road, is a community centre run by the Rosedale and Moore Park resident associations. There is a small annual fee to join Mooredale, which offers sports, fitness, arts, and music programs for adults and children.
Send me listing updates for Rosedale
Featured Listings In Rosedale